May Wellness Events
Recurring Event
Started: May 12, 2023
Time to focus on our Well-Being. Join us for a month of Wellness. #MentalHealthAwarenessMonth All events will be hosted at #TheWWP1 except Relay Games. It will be hosted at McGuane Park in Bridgeport.
Sign Up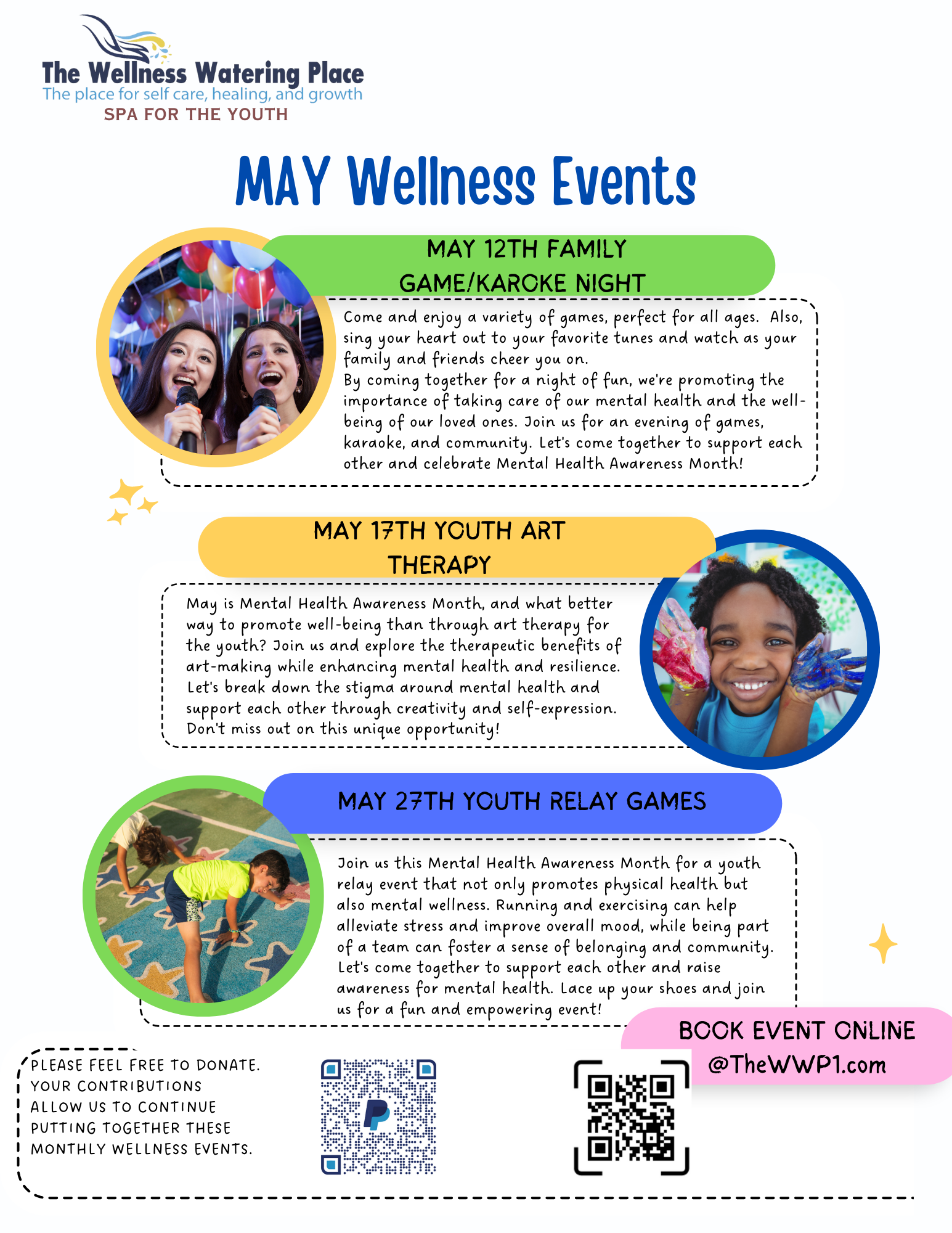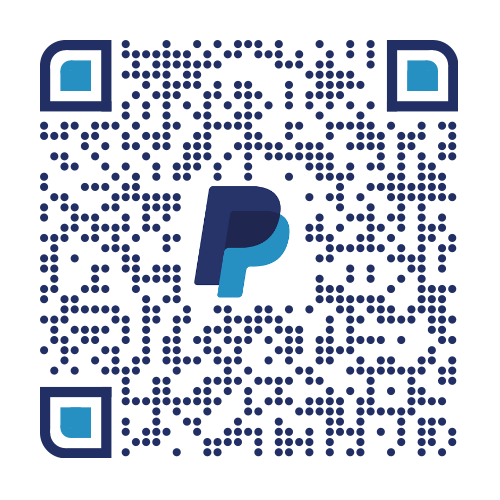 Donations are greatly appreciated. They help us put together more events like these.
🌱 Join us for a Month of Mindful Wellness! 🌱
May is Mental Health Awareness Month, and we are excited to bring you a series of empowering events designed to promote well-being among our incredible youth community.
🎤 Karaoke/Game Night (May 12th, 6 PM - 9 PM)
Let your voice soar and unleash your inner superstar at our Karaoke/Game Night! Sing your heart out to your favorite tunes, challenge your friends to exciting video game battles, and create lasting memories filled with laughter and camaraderie. It's an evening packed with fun and games, guaranteed to uplift your spirits and provide a welcome break from everyday stress.
🎨 Art Therapy Workshop (May 17th, 5 PM - 7 PM) 🖌
Discover the healing power of art as we dive into an immersive Art Therapy Workshop. Engage your creativity, express your emotions, and explore the transformative effects of self-expression through various art mediums. Guided by expert facilitators, this workshop will allow you to tap into your inner artist and find solace, inspiration, and inner peace through the process of artistic creation.
🏃 Relay Games and Outdoor Fun (May 27th, 4 PM - 6 PM) 🌳
Get ready for an afternoon of energetic and thrilling relay games in the great outdoors! Join us as we come together to enjoy friendly competition, team building, and the joy of movement. From relay races to group challenges, this event promises to keep you active, boost your mood, and remind you of the power of physical activity for maintaining a healthy mind and body.
✨ These events are open to all youth ages, $5 dollars per each event! ✨
At a time when mental health awareness is crucial, we invite you to prioritize your well-being and connect with peers who share your journey. Together, let's celebrate self-care, self-expression, and the importance of nurturing our mental health.
See you soon for an unforgettable experience that will empower and promote a positive mindset. Let's make Mental Health Awareness Month a time of growth, support, and celebration. #WeLoveYallMan